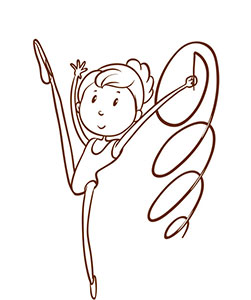 Kevin Lehman
Gymnastics Program Director
(570)417-1121
Kevin Lehman, Naples Sports CLUB gymnastics director, has more than 40 years of experience as a gymnast, coach, gym owner and manager. He grew up in Erie, PA where he began gymnastics by taking trampoline classes at the local YMCA. He later got involved in competitive gymnastics and competed in high school and continued to East Stroudsburg State College where he was captain of the gymnastics team competing at NCAA nationals. During college, he worked for his coach, Bruno Klaus, owner of International Gymnastics, a world recognized gymnastics training facility in Pennsylvania. Upon graduating in 1976 with a BS in Health & Phys Ed specializing in gymnastics, he worked full- time at International Gymnastics coaching classes and team, as well as the summer camp program. In 1979, along with his business partner, Kevin operated Northeast Gymnastics Center in Wilkes-Barre, PA until its closing in 1983. He continued in various capacities to assist and coach other local programs while working and raising his family. In 1994, when one of his former gymnasts opened Northeast Gymnastics Academy, Kevin joined the program full-time as a manager and class / team coach working until 2010. Kevin moved to Naples in May 2010 to help open and establish Legacy Extreme Sports Center which is now the Naples Sports CLUB Center! – USAG Professional Member! – Nationally Safety Certified! – USAG PDP Level 1 Certification! – USAG Meet Director Certification!
Gymnastics Programs Regular GymnasticsStudents taking part in our regular gymnastics classes will train on all of the Olympic events. Gymnastics skill training is a prerequisite to all sports and physical activities by helping to increase coordination, body strength, balance, flexibility and overall motor skill development. These classes are available for children 5-years-old and up.
Tumbling/TrampolineTumbling and trampoline classes train on our spring floor, Tumble Trak, 3 in- ground trampolines and are perfect for those are looking to improve skills for other activities such as dance or cheerleading. This class also suits those interested in basic gymnastics training without going on the apparatus. This class not suitable for younger children.
Pre-School GymnasticsPre-School Gymnastics classes are for 3-4 year olds. Classes focus on motor skill development, balance, strength, self-confidence and allowing the children to interact in a social environment with others their own age.
Private LessonsPrivate or semi-private lessons are perfect for the individual who wants some one-on-one attention or specific skill training. Private lessons are available with Kevin by appointment only and are scheduled around classes and time available.