5 – 6 Year Old Gymnastics Classes for 5-6 year olds focus on motor skill development, balance, strength, self confidence and allowing the children to interact in a social environment with others their own age. These classes are held from 3:30-4:30 Monday-Thursday.
Gymnastics Programs Regular Gymnastics Students taking part in our regular gymnastics classes will train on all of the Olympic events. Gymnastics skill training is a good prerequisite to all sports and physical activities by helping to increase coordination, body strength, balance, flexibility and overall motor skill development. These classes are available Monday – Friday for children 7-years-old and up.
Tumbling/Trampoline Tumbling classes train on our spring floor, Tumble Trak, Air Track, 3 in-ground trampolines and are perfect for those are looking to improve skills for other activities such as dance or cheerleading. This is an intermediate to advanced level class and is not suitable for younger children or others at a beginning skill level.
Private Lessons Private or semi-private lessons are available with Kevin or other coaches by appointment only and are scheduled around classes and time available.
Jan 2 – Feb 10             6-weeks
Feb 13 – March 24
6-weeks
March 27 – April 28
5-weeks
May 1
 

– June 2            5-weeks
June 5 – July 7
5-weeks
July 10 – Aug 18           6-weeks
Aug 21 – Sept 29
6-weeks
Oct 2 – Nov 10
6-weeks
Nov 13 – Dec 22
6-weeks
NO CLASSES Dec 25 – Jan 5, 2024
Classes Will Resume Jan 8, 2024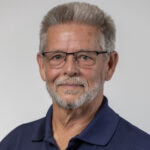 Kevin Lehman
Gymnastics Program Director
(570)417-1121
Kevin Lehman, Naples Sports CLUB gymnastics director, has more than 50 years of experience as a gymnast, coach, judge, gym owner and gym manager. He started the Sports Club Gymnastics Program in the January 2012. Kevin holds a BS degree in Health and Phys Ed with a specialization in gymnastics from East Stroudsburg University graduating in 1976 and was part of the first ESU men's gymnastics team to compete at NCAA D-II College Nationals in 1975.